The history of the Negri Studio
---
Giovanni Negri was a man of intelligence and considerable technical ability, astute in his choice of subjects. A well travelled man, he liked to compare his city with others and in 1906 he published a "Catalogue of lively stereoscopic views, recently taken in the principal cities of Italy and abroad". His studio became an artisan workshop in the study of light where, to quote an advertising phrase, one found "perfect instruments of work and the technical skill to operate them".
At Gargano on Lake Garda a new branch of the Negri Studio was opened in order to create a pictorial record of the lake shores. Umberto soon joined his father's firm and eventually took his place. By that time Umberto's principal photographic source of inspiration, (rewarded with an important prize in 1909,) had become the workplace, both the major and minor industrial scenes, these often enlivened with portraits of working men and captains of industry.
To this end the Negri Studio covered the whole Lombardy region in search of new subject matter, making photographic documents of the giant new industries then in rapid development, new lines of communication and new advertising campaigns. The images naturally fixed for posterity each new development in industrial techniques and the changing face of the landscape. This concerned transport, trains, trams, motor vehicles and ships, as well as machinery and machine tools, all the new inventions of the 19th and 20th centuries.
Thus the Negri Studio continued its activity with the son in law of Umberto, Costantino Squassoni, (who began as a photographer in 1960,) and his son Mauro who took over the business in 1982. The studio name has long acquired a reputation as a historical chronicler whose images relate the story of economic and social progress in Italy. The Negri Foundation was established in 1993 to administer and promote the photographic archives.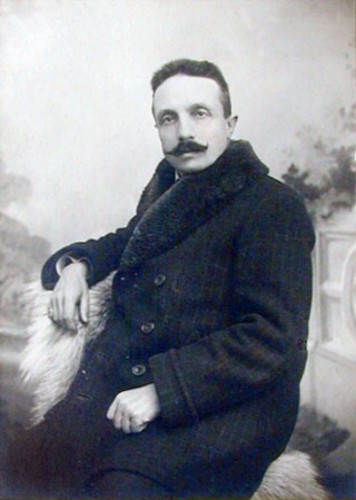 Giovanni Negri